Permingeat The Rusty Rudder Answers in Genshin Impact
By
• Last Updated
In the new Version 4.2 of Genshin Impact, they've added cool stuff like the Morte Region and Erinnyes Forest.
Now, you'll find a Teleport Waypoint near Fontaine's Marcotte Station.
They've also brought in two new characters: Furina, who's a 5-Star Hydro character, and Charlotte, a 4-Star Cryo character.
Oh, and there's this fancy new 5-Star sword called Splendor of Tranquil Waters.
They didn't stop there! The update includes fresh main story content, Archon Quests, Story Quests, and World Quests.
And if you're playing Genshin Impact, this guide will help you figure out the answers from Permingeat, the Second Mate at "The Rusty Rudder," so you can unlock the ship's cannon.
Permingeat The Rusty Rudder Answers in Genshin Impact
In Genshin Impact's quest, "The Rusty Rudder," you can unlock the cannon on a shipwreck by giving the right answers to Permingeat's questions.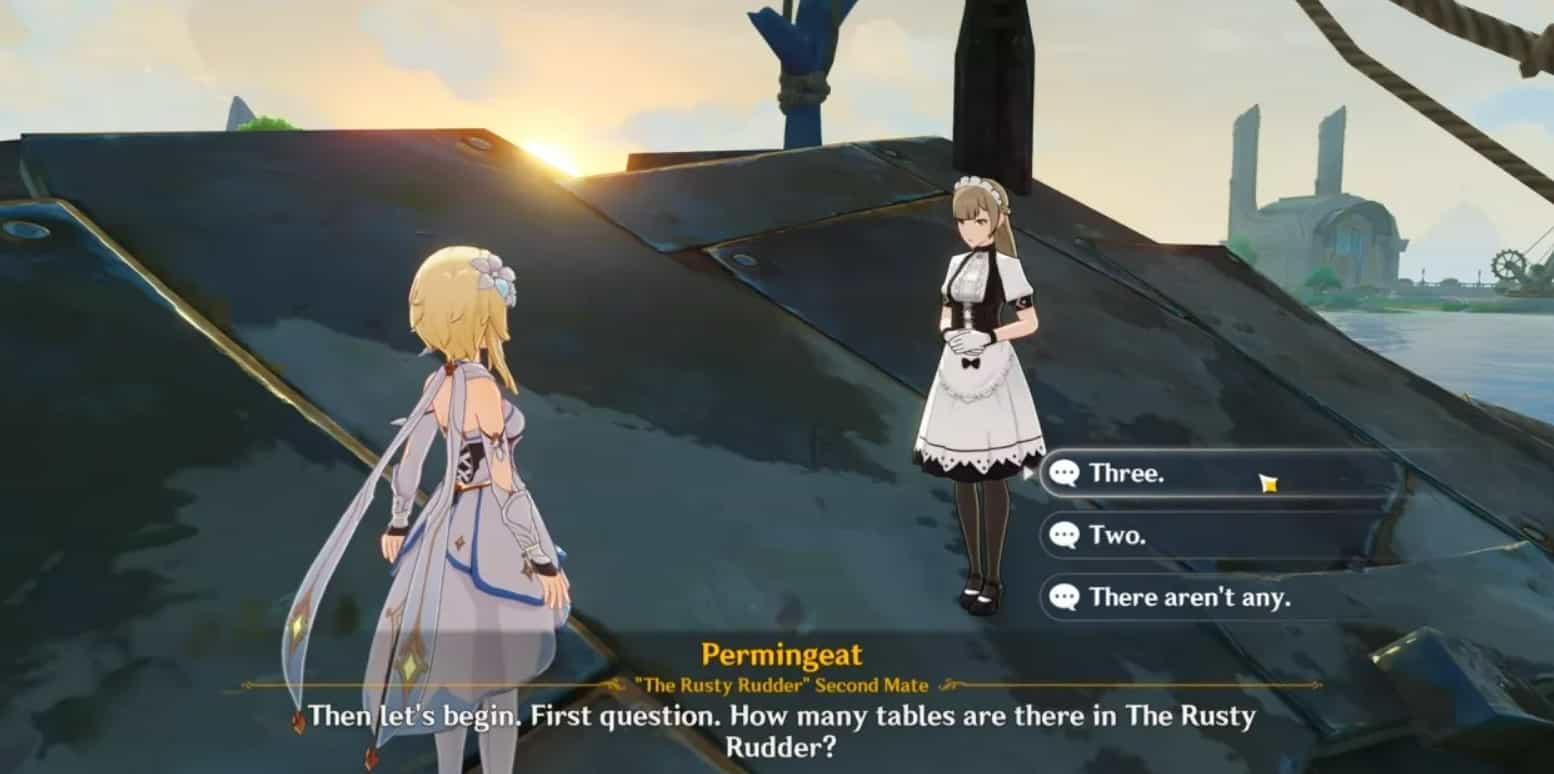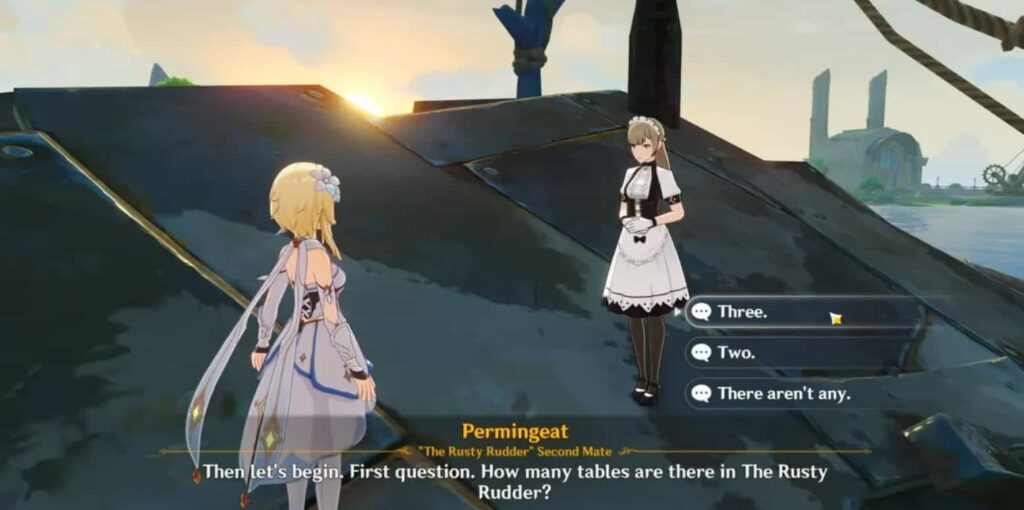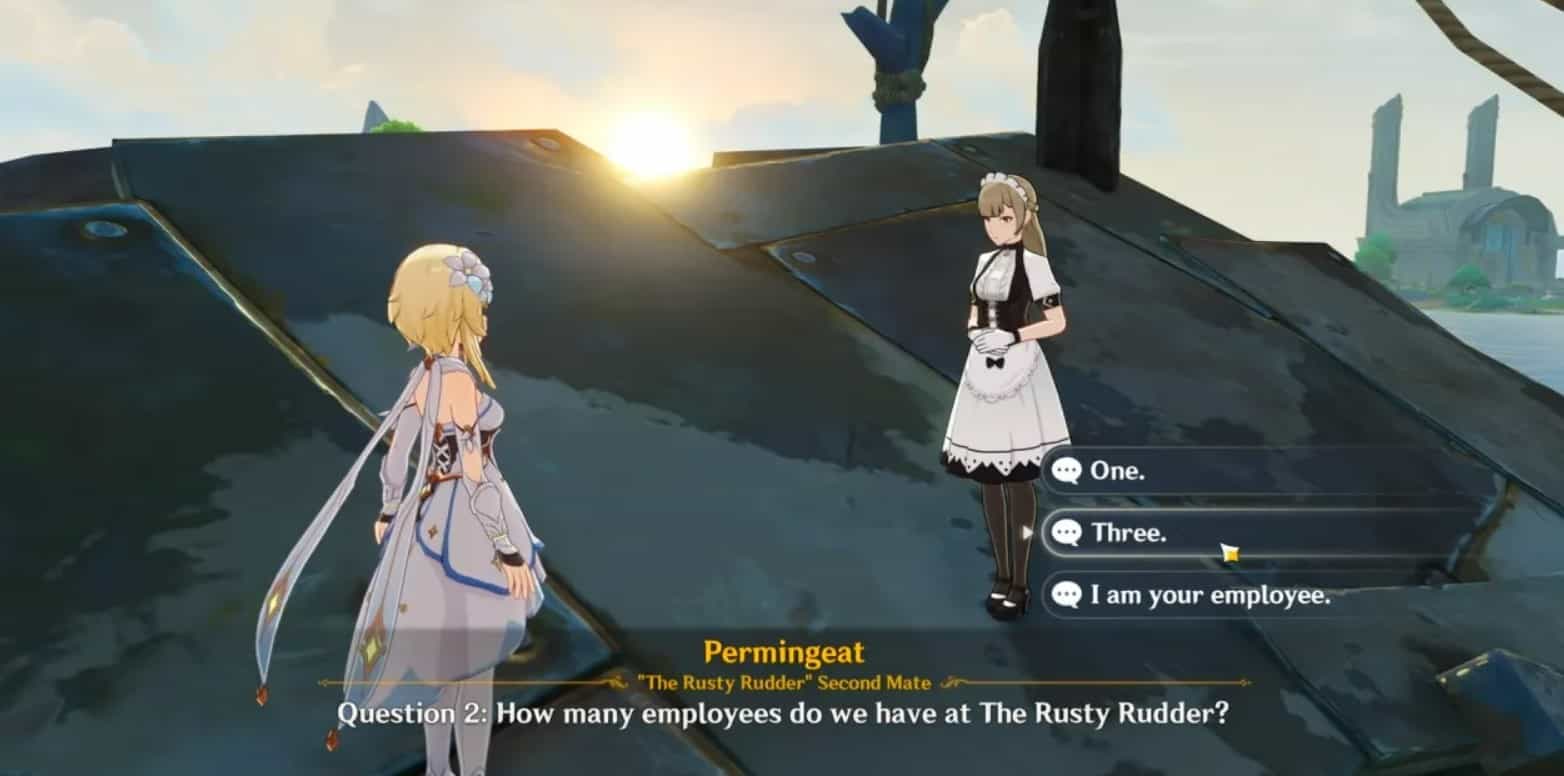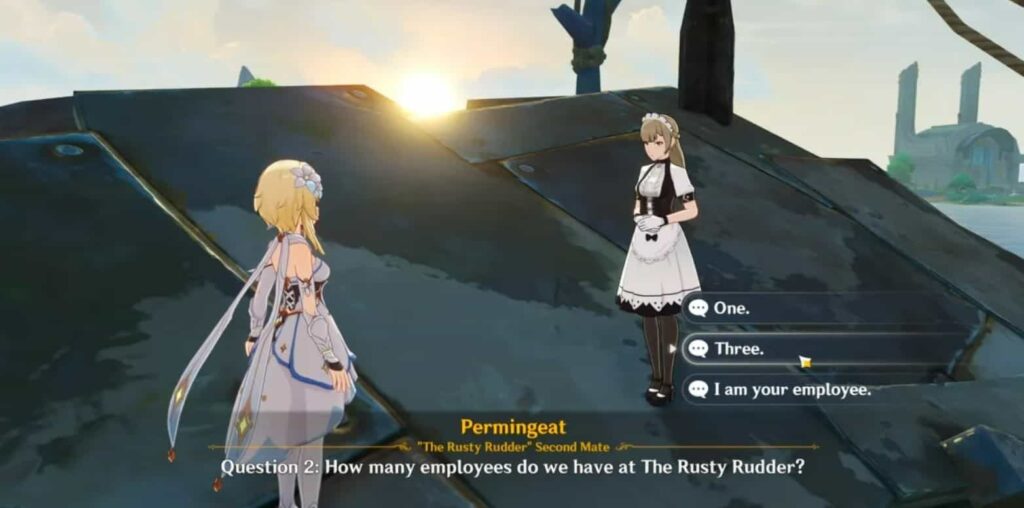 Here are the questions and answers:
Q1: How many tables are there in The Rusty Rudder?
Ans: 3
Q2: How many employees do we have at The Rusty Rudder?
Ans: 3
Q3: What is not served in The Rusty Rudder?
Ans: Romaritime Flower
Once you get all three answers right, you can use the cannon and shoot a cannonball at a stone wall. This reveals a secret Teleport Waypoint.
Further reading
How to Download Five Nights At Freddy's Plus