[Live]How To Get Disco & Selfie Stamp Google Pay offer(New Trick)
By
• Last Updated
Are you looking for a Disco Stamp or selfie stamp here you will get a complete idea that How To Get Disco Stamp and how to get selfie stamp from google pay for absolutely free to win 20lacks by completing cake offer.
Disco stamp is now very much needed to complete the 3rd ,ayer from google pay offer since it is very limited & no one is getting the stamp , here i am tell you the steps by using which you can easily collect these limited stamps for free to get rs 202-2020 scratchcard.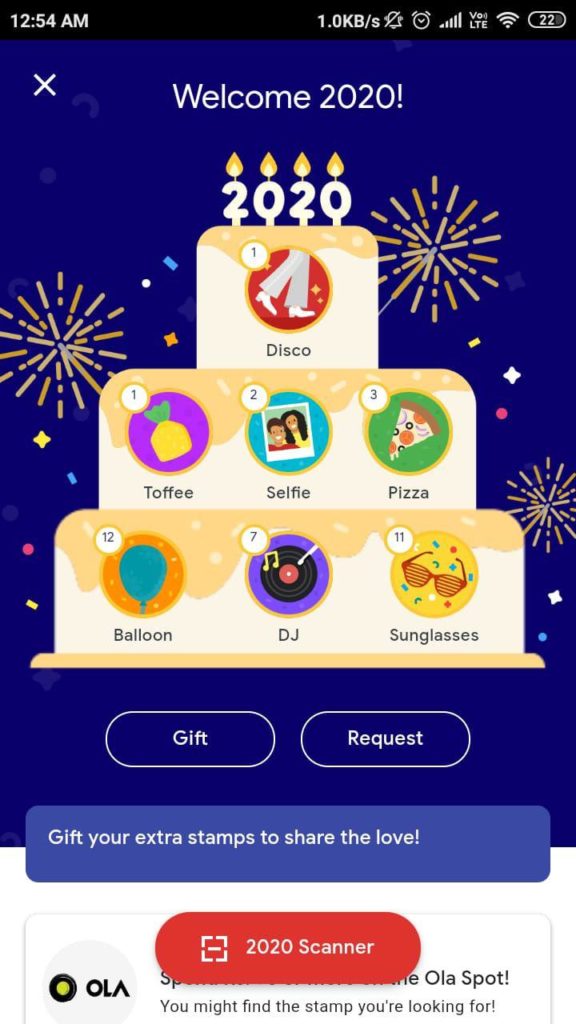 How To Get Disco Stamp
Open your google pay application from your mobile phone.
Now go to the 2020 offer section which you can see after updating the app.
now click on the 2020 offer logo section then click on "2020 Scanner" .
Then you have to scan any letter 2020 to get the disco stamp easily note that do not scan online 2020 number.
write 2020 in a paper then scan the same using your 2020 scanner.
If you not get the stamp then you can sent gift to unique user then you will get the same immediately.
Else you can also try to recharge your number with more than Rs 98 , then only 2nd time recharge will eligible for disco stamp.
note: this is a official notice but you can easily get as i got by scanning you can check from the above.
Must Try: Free Chegg Answers
How To Get Selfie stamp
Selfie stamp can easily get by requesting the stamp to your friend.
What ever the stamp your friend gifted not a problem but in the gift section from google pay you will receive a selfie stamp damn sure.
this method is working for today you can try once you read this.
you can also get the same stamp by adding money through paytm google pay option.
Conclusion
All the above tricks to get the disco stamp and to get selfie stamps are personally verified by me then only after verified i have posted here, If anyone would not got the stamp then it might be a change issue from google pay, dont worried simply comment below for the stamp request i will give you the available stamp to my readers for free.
If you are looking for the google pay welcome 2020 offer details then also you see there are lots of explanation in details.
Note: If anybody want selfie or disco stamp kindly share toffee & pizza stamp here in return to get a your desired stamp so that we can help others https://gpay.app.goo.gl/KVZY3M then comment below with your link.
JOIN Our Telegram Channel for Your Disco,Selfie,Pizza,Toffe Stamps Update.