What is Chegg Citation Machine and How To use, Benefits,Features
By
• Last Updated
In school and college, when we write papers or assignments, it's important to give credit to the people whose ideas we use.
We do this through citations.
Citations help us show where we got our information and make our work more trustworthy.
Chegg Citation Machine is a helpful tool that makes creating these citations much easier.
In this article you will explore What is chegg citation machine & how to use chegg citation machine in details.
What is Chegg Citation machine
Citations are like a thank you to the people who wrote the books or articles we use in our work.
They also help others find the same sources we used. If we don't give proper credit or forget to cite our sources, it's like taking someone else's work and saying it's our own.
This is called plagiarism, and it's a big no-no in school.
Making citations can be hard for students.
Different teachers want different styles of citations, like APA or MLA. Each style has its own rules, and it can be confusing to remember them all.
Students also have to cite different types of sources like books, websites, or videos.
Keeping track of all these rules and details can be a real challenge, taking up a lot of time and causing stress.
How to Use Chegg Citation Machine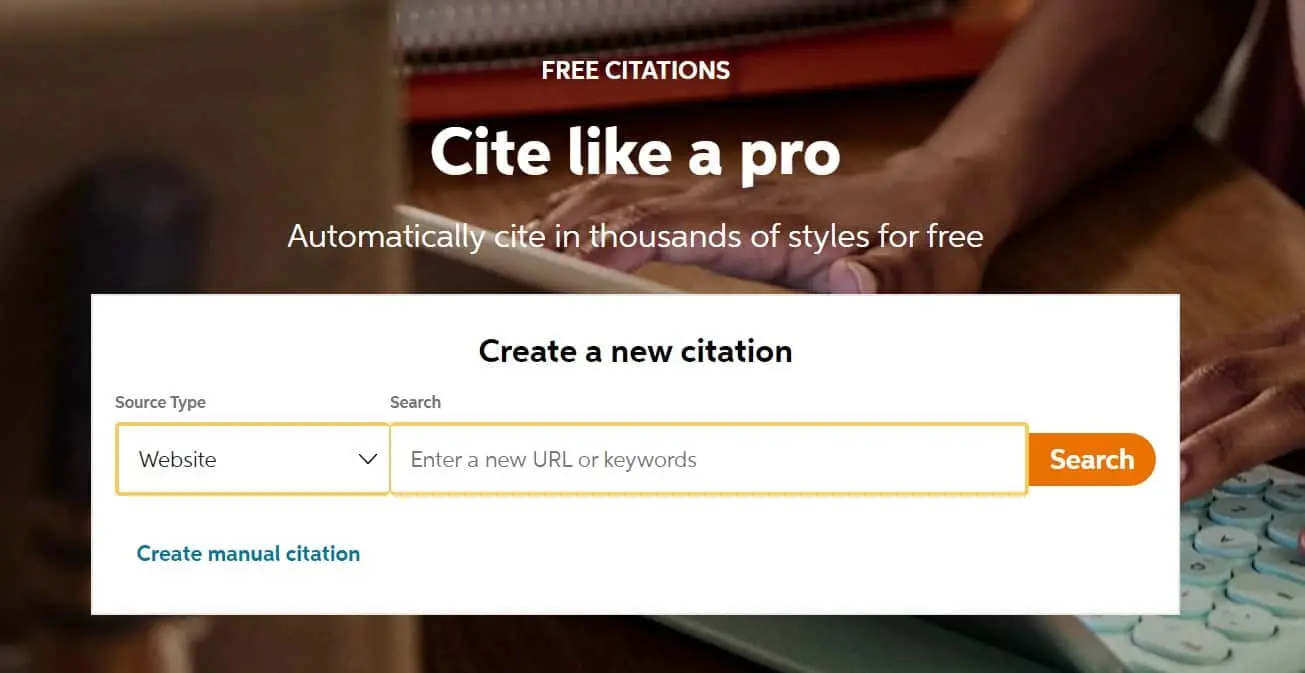 To use Chegg Citation Machine, go to the website and pick the citation style you need.
If you wants to create a manual citation click on the Create manual citation option.
After that, type in the details about your source.
For a book, enter the author, title, publisher, and publication date.
If it's a website, put in the author, title, website name, and URL.
After filling in all the needed information, click the "Generate Citation" button.
Chegg Citation Machine will make a citation in the style you chose.
Then, you can copy and paste this citation into your work.
How Chegg Citation Machine Helps:
Chegg Citation Machine is like a friendly guide for students.
It helps them create citations without getting overwhelmed by all the rules. The best part? It works for different citation styles and all kinds of sources.
No more stress about remembering if you need italics or quotes, or where to put the author's name.
Easy to Use:
Chegg's tool is designed to be super easy to use. Even if you're not a pro at citing, you can follow the steps without any trouble. The clean and simple layout makes it a breeze for students to create citations.
Different Styles, Different Sources:
Whether your teacher wants APA, MLA, or another style, Chegg has you covered. And if you're citing a book, a website, or a video, the tool has options for everything. This flexibility makes it a go-to for students studying different subjects.
Saves Time:
Time is precious, especially when you have multiple assignments to finish. Chegg Citation Machine helps students save time. Instead of spending hours figuring out citations, you can use the tool to get them done quickly. This way, you can focus more on your research and writing.
Gets it Right Every Time:
Accuracy is key in citations. Chegg's tool uses smart algorithms to make sure your citations follow the rules. This reduces the chances of mistakes, helping you keep your work accurate and professional.
Learning Resources:
Chegg goes the extra mile by providing resources to help you understand citations better. If you're curious about why citations are necessary or how to format them, Chegg's got your back. These extra learning materials can make you more confident in creating citations on your own.
Works with Other Writing Tools:
The best part is that Chegg Citation Machine connects with other writing tools from Chegg. If you need to check your grammar or make sure your work is original, you can do it all in one place. This seamless integration makes your writing process smoother.
Benefits of Using Chegg Citation Machine
There are lot many benefits for Chegg Citation Machine.
Some of these benefits includes:
Saves time: Chegg Citation Machine can save students a lot of time by automatically generating citations and bibliographies.
Improves accuracy: Chegg Citation Machine is known for its accuracy, which can help students to avoid making mistakes in their citations.
Helps to avoid plagiarism: Chegg Citation Machine's plagiarism checker can help students to ensure that their work is original.
Improves the quality of work: By using Chegg Citation Machine, students can produce more professional and polished work.
Conclusion:
In the world of school and college, where writing papers is a big part of learning, Chegg Citation Machine is a true friend.
It takes away the stress of creating citations, making the process easy and quick.
Its user-friendly design, support for different styles and sources, time-saving features, accuracy, and educational resources make it a must-have for students.
As you continue your academic journey, Chegg's Citation Machine will be there to support you in your quest for knowledge and good grades.
Hope this article clear your doubt about Chegg Citation Machine, If anyone has any question please feel free to comment below, And will try to help you.
Also Read:
Guide To Get Free Chegg Answers