Spotify Corporate Account
By
• Last Updated
Hey there! Today, we're diving into the thrilling world of Spotify Corporate Account, This article will Guide you How to create or open a corporate account with Spotify.
We're all about staying ahead of the curve with technology and music trends. That's why we're super stoked to present this ultimate guide on how Spotify Corporate Account can rock your business and take your music game to the next level!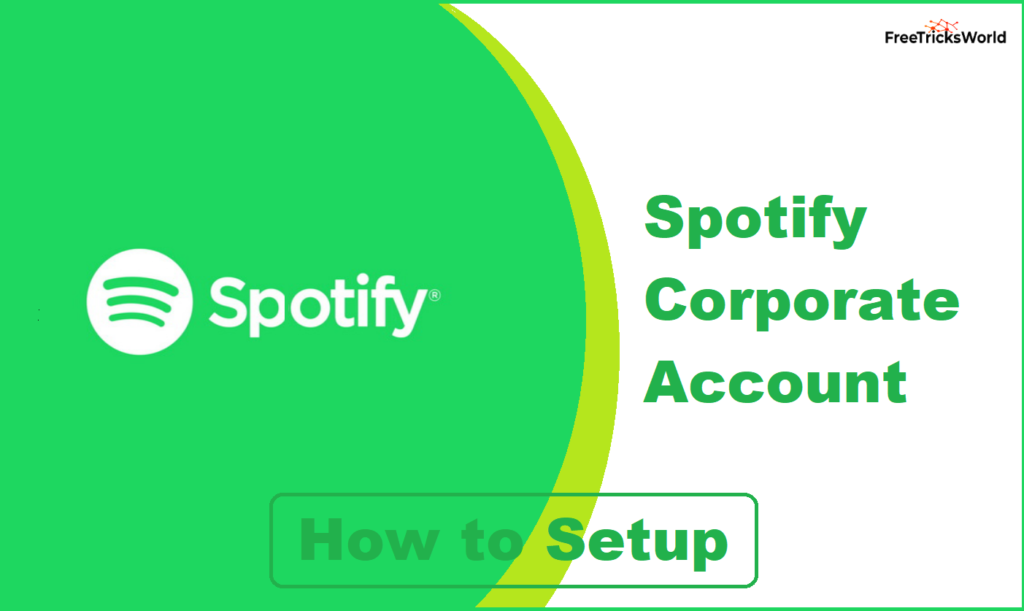 What Is Spotify Corporate Account
Picture this a special service tailor-made to cater to the unique needs of businesses across all industries. That's what Spotify Corporate Account is all about! It's not your typical run-of-the-mill Spotify account meant for individuals.
Oh no! This one comes with a whole bunch of cool benefits designed specifically for commercial use. Get ready to elevate your audio ambiance with Spotify Corporate Account!
As per wiki data spotify has 15 offices with a revenue of 11.7billions dollar. As of now it reaches 343millions of users and keep increasing.
Also Read: Free IPVanish Accounts
How to open Spotify Corporate Account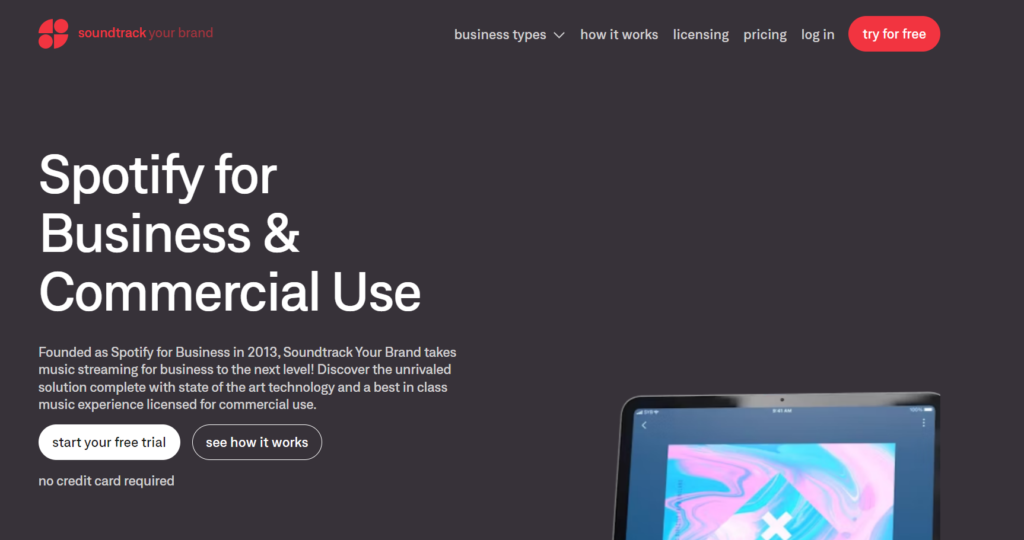 To open Spotify corporate account for your business you need to follow the below steps:
Open the url https://www.soundtrackyourbrand.com/spotify-business/ to use spotify commercially.
Now click on Start Your free trial.
It will ask you to signup.
Fill all your company details like Name, No of employees, Department, Role etc.
Then choose any one plan among Enterprise,Unlimited & Essential.
Now add your payment details(google pay, creditcard) and click on next.
Then you are done.
Now download the soundtrack app and login to start using spotify for business.
This way you can activate the corporate account benefits, So that all your employee can take the advantage of Spotify premium & listen music for free of cost.
Spotify Corporate Account Plan Details
| Essential | Unlimited | Enterprise |
| --- | --- | --- |
| License for business use | Features of Essential | Features of Essential + Unlimited |
| 1000+ Soundtracks | PLay the exact song which you want | Assisted onboarding |
| 1000+ Artists | Add & remove song from playlist | Priority support |
| Drag & Drop Features With Central control | Spotify playlist legal | Billing support |
| Explicit lyrics & Filter | License to store | Dedicated account manager |
| 100 Million Songs | Play music offline | SAML/SSO |
| $22 Per Month | $39 Per Month | Contact Sales For Best Price |
| One Zone | One Zone | 20+ Zone |
| Creditcard Not Required | Creditcard Not Required | Creditcard Required |
| 14 Days Free Trial | 14 Days Free Trial | 1month Free Trial |
Also Read: Crunchyroll Premium Accounts
Features & Benefits of Spotify Corporate Account
Customizable Playlists for Brands: Unleash your creative genius! Spotify Corporate Account lets you whip up playlists that perfectly match your brand's identity and appeal to your target audience. Plus, you can add branded audio ads, voice-overs, and promotional messages—making your music a powerful extension of your marketing strategy.
Enhanced Control and Access Management: You're the boss! With a Corporate Account, you get full control over who accesses your account. Manage your team like a pro by assigning different roles and permissions. That way, everyone enjoys the right level of access and control.
Seamless Integration with Business Platforms: No more juggling acts! Spotify Corporate Account smoothly blends with various business platforms. Whether it's presentations, company events, or retail spaces—music integration just became a breeze, enhancing the whole business vibe and wowing your customers.
Diverse Music Library: It's a musical wonderland! With millions of songs at your fingertips, you can explore endless possibilities for creating playlists that truly vibe with your brand's personality and connect with your audience.
Offline Listening and Data Saving: Stay in the groove, even offline! Spotify Corporate Account offers offline listening for those moments with spotty internet connections. And guess what? The data-saving mode optimizes bandwidth usage—perfect for businesses with varying internet speeds.
No Ad Interruptions: Smooth sounds all the way! Corporate Account subscribers rock an ad-free experience. No pesky interruptions to break the flow—just seamless music bliss for all your business activities.
Stories of Success and Spotify
Retail and Hospitality Industry: Restaurants, hotels, and retail stores can elevate customer experiences by grooving to curated playlists that match their brand's image. Studies show that music hugely impacts customer satisfaction and dwell time, making Spotify Corporate Account an absolute winner in the hospitality sector.
Corporate Events and Conferences: Rock those gatherings! Corporate events and conferences require the right vibe, and music is the key. With Spotify Corporate Account, you can create playlists that energize attendees and keep the positive vibe going throughout.
Fitness and Wellness Studios: Workouts just got groovier! Fitness centers and wellness studios can create motivational playlists that keep their clients pumped and moving. Customized playlists establish a unique identity that truly resonates with their clientele.
Final Statement
In a nutshell, Spotify Corporate Account brings a powerhouse of benefits to your biz. Amp up those music experiences for your customers, employees, and partners alike. Customize, integrate, and let the good times roll!
FAQs (Frequently Asked Questions)
What industries can benefit from Spotify Corporate Account?
Hey, any industry can jump on this musical ride! Whether you're in retail, hospitality, corporate events, fitness, or beyond, Spotify Corporate Account has your back.
Can I customize playlists with my brand's audio content?
Absolutely! Spotify Corporate Account lets you sprinkle in branded audio ads, voice-overs, and promo messages into your playlists. Make it yours!
How does Spotify Corporate Account enhance customer experience in the hospitality sector?
With curated playlists that match their brand image, restaurants, hotels, and retail stores create a winning combo for customer satisfaction and longer dwell times.
Is offline listening available with Corporate Accounts?
You betcha! Spotify Corporate Account brings you offline listening, so your music never skips a beat, even in low-connectivity areas.
How do I get started with Spotify Corporate Account?
No sweat! Just hit up Spotify's official website, find the Corporate Account section, and pick the subscription plan that suits your biz needs. Get ready to rock and roll!