Google Pay On Air : Get scratchcard from Google pay
Google Pay audio offer

 

 scratchcard
Get free google pay on air scratchcard  worth 10 – 1000 free
---
Google pay on air offer, google pay on air scratch card, Google pay on audio offer – Hi Guys, Hope You Are enjoying our 

free recharge tricks

 of 

free recharge apps

. We are posting something new about google pay offer, here is the free best deal coupon scratchcard without making any transaction on google. You might wants to know how to get google pay on air scratchcard absolutely free.
Google pay on air offer
Note: Now This Offer is only valid for Kerala State. Google Pay On Air is Only For Kerala Users but you expect this offer for all other states very soon.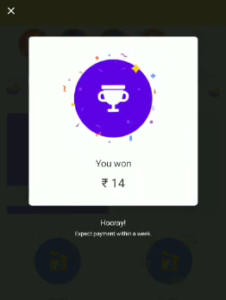 Google pay on air offer, What is google pay on air offer
Recently you can see live ads on TV that google play has introduced a new scratchcard offer namely "Google pay On Air" , This offer already in live app of google pay application but the limitation is that the offer is only applicable for the state of Kerala, Soon the offer will available to all of us but current it is only applicable for KERALA state.

google pay scratchcard offer, Google pay on audio offer
How to claim google pay on air offer and win scratchcard worth 10-1000 or What is google pay On-Air Offer?
1. First of all download the Google Pay App if you dont have from here: Click Here
2. Kindly note that if you dont download the app from the above link you will not get extra cashback/scratchcard.
3. Kindly Note that to see the Google Pay On Air offer  you must be from the state of KERALA otherwise you will not able to see the offer since the offer is currently only for KERALA state.
4. If you are a new user and just now downloaded the app then its okay. But if you are a old user you need to UPDATE the google pay app to see the On Air offer on your mobile application.

5. After you have did all these things now you have to open your the same application and moves to the PROMOTION section where you can see the On-Air new logo will be displayed.

google pay on air offer

6. Now you have to click on that icon logo offer to avail the benefits.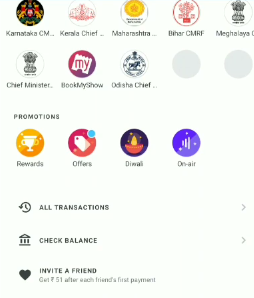 what is google pay on air offer

7. Now your turn to search the Google pay Ad in search bar of your google search engine or simply play this google pay video on youtube by clicking this link: Google pay Ad Youtube Video. Kindly note this should be open in another device like mobile,tv,pc etc.

8. Now your mobile where you have clicked on Google pay On-Air
icon will start listen to your Google Pay Ad then it will automatically detect one ad.
what is google pay on air offer search bar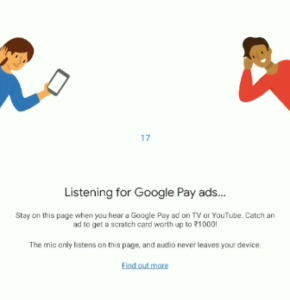 what is google pay on air offer how to listen

9. Now you are done, Google Caught an ad, Come to your scratchcard section & you can see there will be two scratchcards one is for paying merchant another is worth 10-1000.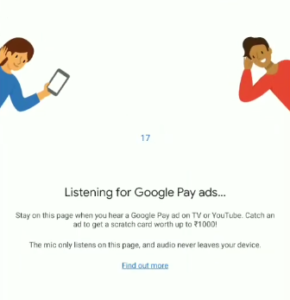 How to caught an ad by google pay

10. Now you have to scratch those cards to win the above mentioned amount directly to your back account.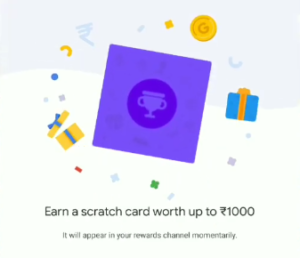 How to earn a scratchcard on google pay


11. Hope you guys happy.Thanks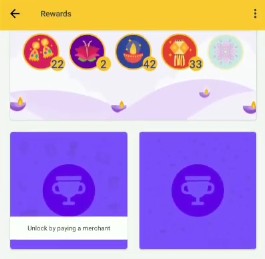 how to earn two scratchcard from google pay air
Here we got the Proof for You;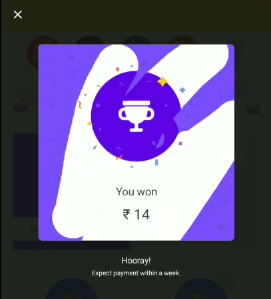 proof of google pay on air offer
You can try these tricks too:
Wants to Purchase Amazon Alexa He you can get upto 40% off
Google Pay On-Air/ Google pay audio offerTerms :
To participate in a Google Pay audio offer in Kerala Launch, you must turn on your Location History in your Google account settings.
To participate in a Google Pay audio offer, you must agree to these Terms and Conditions.
You can earn one scratch card each time you tune in to a qualifying ad, up to a maximum of two scratch cards each worth ten Indian Rupees  (INR 10) to one thousand Indian Rupees (INR 1000) during the offer period.
To redeem this offer, you must record an eligible Google Pay ad on television or YouTube. The list of eligible Google Pay ads for this offer include:

Any Google Pay ads running on television in India during the offer period
The ads currently live on this Google India YouTube playlist.
To identify the audio ad, we ask for permission to activate your microphone. Any generated recordings will be used only to identify your eligibility for this offer, and will be deleted immediately thereafter.

 Follow the steps below on how to capture an audio reward:

When you see a Google Pay ad running on television or YouTube (any ads on this Google India YouTube playlist), open the Google Pay app. On the home screen, tap the On-Air icon.
Allow Google Pay to access your microphone in order to listen to the ad.
The microphone only listens on this On-Air page, and the audio never leaves your device.
Bring your phone close to the audio and stay on the On-Air page for at least 20 seconds for the Google Pay app to obtain an accurate match.
If the app finds a positive match, you will earn a scratch card!

In the event that the audio cannot be identified by the Google Pay app, you can retry in an environment with less noise or increase the volume of the ad.
This offer will end on 2 December 2019 at 11.59 p.m. IST India Standard Time.
Each Google Pay customer can only use one set of Google Pay credentials, which includes but is not limited to a Google account, phone number and form of payment, to qualify for the offer. Any of these unique Google Pay credentials must not have been used to register another Google Pay account.
For each scratch card reward that you earn, you are eligible to earn up to Indian Rupees One Thousand (INR 1000).
You can earn a reward up to a total of nine thousand Indian Rupees (INR 9,000) per financial year (1 April to 31 March) across all Google Pay offers.
If you earn a reward, your reward money will be deposited into your bank account. As such, you must have a UPI-enabled savings account attached to your Google Pay account to receive payment from Google. Please make sure that you link your UPI-enabled savings account to your Google Pay account within 45 days of claiming the reward, failing which the reward will be deemed to be forfeited.
Employees, interns, contractors and office-holders, as well as their immediate families (parents, siblings, children, spouses and life partners of each, regardless of where they live) of Google LLC, its affiliates and subsidiaries, and any representatives or agencies of Google or other persons professionally connected with the offer are not eligible to participate.
You agree that your participation in the offer constitutes your understanding of and agreement to these offer terms and conditions. These offer terms and conditions form a binding legal agreement between you and Google with respect to the offers, and any defined terms used herein have the meaning set forth in the Google Pay Terms of Service.
Google reserves the right, at its sole discretion, to disqualify any User who does not meet the offer requirements or in case of reasons including but not limited to any misuse of the offer or fraud or suspicious transactions/activities. Google also reserves the right to discontinue or change any Google Pay offer or the Google Pay offer program at any time, at its sole discretion.
This offer is subject to your compliance with the Google Pay Terms of Service.
Must Read: Why Google Sucks